It only takes 10 seconds for customers to decide whether they will stay or abandon your website. These days, content is being produced and consumed faster than ever. Keeping this in mind and also counting on other distractions online, experts say that you only have 10 seconds to capture and keep your customer's attention. 
To impress our customers, we tend to bombard our website with embellishments that are often not needed. These mistakes happen to anyone, especially if you are DYIng your website. The good news is, we are here to discuss these 10 website common mistakes, how to solve those mistakes, and strip down your website to what really counts to you and your customers.
NOT BEING MOBILE-FRIENDLY
Keep in mind that what looks great on a desktop view sometimes doesn't look good, or worse, does not function on mobile. According to research, 56% of people on the internet are mobile users, so, if your website is not mobile-friendly, you are losing 56% of your customers. The top three culprits that drive customers away in this topic are: 
The website takes time to load.
Unreadable text and small photos.
Hard to find (or click) call to action buttons.
Solution:
Make sure that your website is mobile-friendly. Most web developers already include this feature in their website package, it's best to ask them for mobile-friendly solutions to implement in your website. 
Remove heavy files, photos, ads, and videos. This compromises your page's loading time. Remember, you only have 10 seconds for a customer to decide to stay or to abandon your website. Make those seconds count.
Conduct a website audit.  One helpful tool to test your site's mobile-friendliness is Google mobile-friendly test. The test results include a screenshot of how the page looks to Google on a mobile device, as well as a list of any mobile usability problems that it finds.
NOT PLANNING
You, as a customer actually know what you want on your website. We just need to help you visualize it.
Not planning on what you want on your website means an unproductive and extended timeline for you and your web designer. And, a website that is not suitable for your business will not generate leads and drive your existing customers away. 
Solution:
Create a guideline on what you want for your website. Talk to your web designer about the website features you actually need and the goals you need to achieve.  Here are some questions that can help you get started:
What do you want your website to look like?

How many pages or what pages do you need?

What type of website do you need?

What will you write on the pages?
Just like planning your business before starting it, planning your website is also a must.
(Blindly) FOLLOWING TRENDS
Not all trends are good for your business.
For instance, this year's major graphic design trend is muted colors that have low saturation (think gray, rainy mornings). This color palette may look great in your Instagram feed, but it might not go fluidly on your website, especially if it is different from your branding. 
Solution:
Stick to clean aesthetics.  Consider the screen size and the amount of information you want to convey with texts, colors, graphics, and photos. You want people to get to know your business, buy your products, have a good customer experience, and eventually come back. Simplicity works best, especially on small screens.
Ask yourself if you would still like your website design in a year or two.  A website should ideally be updated every 2-3 years to create brand familiarity, unlike social media feeds that we can update regularly.
A good website design should still look relevant and functions accordingly even after a few years.
NOT USING A CALL-TO-ACTION
Picture this, you have been searching everywhere for a particularly hard-to-find product. Finally, the stars seem to align in your favor and you find a website that sells it.  Problem is, you cannot find where you can change the quantity, and input your payment details. What would you do next? My guess is you would just close the screen and forget about it.
Online transactions are creating nature of less human interaction as possible for it to be considered "smooth". You are driving your customers away if you do not show them what to do next. 
Solution:
Easy navigation and call-to-action tools. Direct your customers to the page you want them to go to. If you want them to purchase or shop on your website, make sure to include the "Shop Now" link or button on the top part of the website. If you want them to visit your portfolio, include your thumbnails on the home page.
Make their after-sales experience smooth as well. Always include a chatbox, a "submit form" option, or include the email details of the person whom they need to get in touch with if they encounter a problem. We have to anticipate that customers may have additional questions after their purchase, return or even exchange their items. This shows that you truly care even beyond the sales aspect.
USING A LOW-QUALITY PHOTO
This is a common mistake in building a website especially for a start-up that does not want to invest in a professional photo shoot of their products.  A low-quality photo can push away your customers. Put yourself in their shoes, you want a certain product, and two stores are selling the same product at the same price. Would you buy from Store 1 who has blurry photos or from Store 2 who has high-quality photos where you can appreciate the product details?
Solution:
Invest in quality photos. Professional photos guarantee a first good impression with your potential clients. In a sea of poorly edited, and low-quality photos, your products can easily stand out among those. It also creates a feeling of authenticity and legitimacy towards your clients. We tend to trust businesses more when we see that they give a lot of process in their product presentation.
Invest in a quality hard drive. Professional photos take a lot of storage in your computer. Raw files take a huge amount of space in your computer's internal storage compared to jpeg; But, in case that you might need to re-edit your photos, the results will be 10x better using the raw file.
Do not send photos via Messenger. This reduces the quality of your photos. It might not be noticeable at first, especially with untrained eyes, but it does make a difference. Send your photos via Google Drive, email, dropbox, or use a good old fashion USB instead.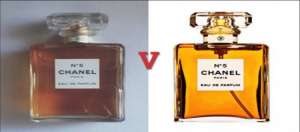 ***Photo sample from: ClickFunnels
NOT BEING CLEAR ON WHAT YOU OFFER
Overselling kills businesses.
We tend to overshare or "over-accessorize" our websites. We want to make sure that our potential customers will get to know us on a certain level so that we can earn their trust. This is perfectly okay, but we have to draw a line somewhere.
It's important for your audience to know if you can solve their problem, fast. You do not need to go through a whole page or multiple tabs of your accomplishment during college days.
Solution:
Emphasize your core services/products, and include them on your home page as your highlight. For example, you are a Graphic designer who offers web design, logo design, social media graphics, ebook illustration, etc. If your main services are web design & logo design, make sure to include these two in your highlight or home page and put the other services as an additional or on the "Services" tab.
Be clear on what you are offering. Use simple and easily understandable words when describing your products or services. Doing this can potentially help with your website's SEO.
NOT BEING CONSISTENT ON YOUR BRANDING
The popularity of Canva and other design apps made branding more affordable and accessible to entrepreneurs.
The problem is, with so many design options available, people tend to bombard their digital marketing platforms with different fonts and colors on a weekly basis. This creates two things, confusion, and loss of symmetry. Confusion, in a sense that you are drifting far away from your branding (imagine if Mcdonald's decided to change their signature colors on a monthly basis). Loss of symmetry, because, it contradicts one major component of design – balance.
Solution:
Consistency is the key.  You want your customers to remember you in a certain way, through colors and fonts. For it to happen is to be consistent. And when your customers visit your website from your social media and they will get the same vibe or looks. Stick to your chosen font and colors for your logo, and use it diligently in all your marketing platforms. 
UNORGANIZED GALLERY
Dumping all your portfolio images in one page ruins the beauty of your website. No matter how aesthetically pleasing your photos are but they have different themes or feel, and your customers cannot find what they want to see, they will leave your website and you'll lose customers.
Solution:
Put all images per client or type (if product-based) in one sub-category.  For example, under the Gallery tab, you have a tab for "Client 1", Client 2", etc. If you are a product-based business, categorize your products based on type (e.g all necklaces in one sub-category, as well as the rings, and others).
NOT INCLUDING TESTIMONIALS
No matter how good your services are, customers will look for social proof before they trust you at the end of the day.  Also, customers always want the best value for their money. They do this by checking product reviews and research before making any purchases. This is the moment where testimonial counts. 
Solution:
Add client testimonials to your website. People tend to trust the brand more if they see that someone already bought or acquired your product/services before. Do not be shy and show some proof of how awesome your business is. Lastly, there is no better social proof than your audience talking about your brand.
BROKEN LINKS
So, you've got a great title that gets clicks. But, when customers click it, it says "404 error'. What do you think the customers will do? Will they still explore other pages of your website? No! We bet that you will also leave the website immediately just by seeing that error.
How will they buy from you if they are not on your website and did not even have a chance to see what you offer, right?
Solution:
Regularly check your website.  Fortunately, there's a lot of free tools available for broken links.  You can check out Google Search Console or deadlinkchecker.com.  Once you have identified the problem links, you can update or redirect the said link. 
FINAL THOUGHTS
Make sure to avoid these website mistakes and your website will generate leads that can convert to sales. As we said before, a good website can help your business grow, while a poorly created one can do more harm than good. 
For those who already have a business website that made the same mistake above, don't worry it is not too late!
You can have your website overhauled by professional web designers and developers. At Infinit3solutions, we don't just create a website that looks good. We also make sure that it is SEO-friendly, has great usability, and every element works seamlessly. You can either allow us to modify your existing website or perhaps request us to develop a fresh new website that can effectively represent your brand.
We understand that your business website is your investment. Hence, we commit ourselves to deliver the highest quality of service to ensure that you get your money's worth.
Contact us today and get a free consultation with our professional web developer.