Affiliate marketing is a form of digital marketing that allows people to sell different services and products through their own websites, blogs, or social media accounts. By joining an affiliate marketing program, you will be able to easily monetize your site and other platforms that you use.
Basically, what you need to do is to register for an affiliate marketing network and look for offerings that are relevant to your niche. You will then have to develop and publish content or reviews about your chosen products and services or post promotional materials on your site with the main objective of attracting more buyers.
When posting these, it is important to include a referral link, which is composed of the link of the offerings or landing pages and your unique referral ID.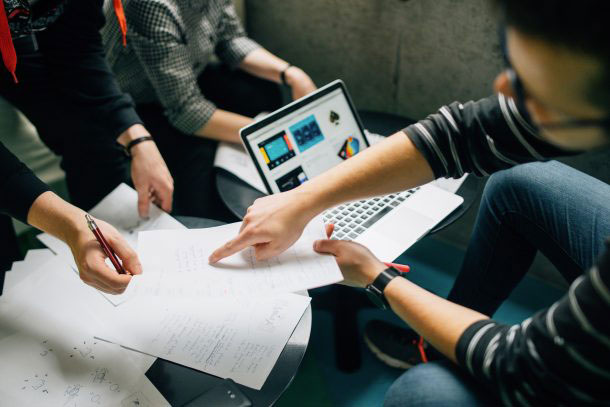 Sales Tracking and Commissions
As mentioned earlier, adding your unique referral link is an integral part of the process, as this tells the system that a particular purchase activity is accomplished because of your promotional efforts. Without a referral link, the sale will not be attributed to you and you will not be awarded the commission.
In any affiliate program, you will have access to a control panel or dashboard where you can see your commissions and referrals.
Types of Affiliate Marketing Programs
Some affiliate marketing programs pay commissions based on service or product sales, while others pay based on sales lead. This totally depends on how the company runs the program you joined.
For sales leads, merchants usually pay a fixed rate commission (amount depends on the industry and product) if the potential client sends an inquiry. On the other hand, product sales may also involve a fixed fee or a percentage. The commission that you will earn depends on the rate set by the merchant.
There are some affiliate marketing programs wherein you can earn commissions for the leads that you bring in, and get an additional larger fee when your leads convert into actual customers.
Choosing an Affiliate Marketing Program to Join
When choosing an affiliate program, the first thing that you should consider is which one would be the most appropriate and relevant to your niche. Different affiliate marketing programs may focus on varying products and services.
It would be improper if the offerings that you will promote through your website and blog do not go well with the existing content. Having extremely diverse and completely unrelated items in one place may create confusion to your readers and negatively affect the reputation of your blog.
Ultimately, this may result in lower traffic, followers, and recurring visitors. Keep in mind that the success of your affiliate marketing efforts significantly relies on the volume of traffic and level of engagement received by your blog or site. A high level of visitors allows you to market the products or services to a wider audience. Therefore, there is a higher chance that you will generate leads or drive product sales for the vendor.
Choosing the Offerings to Promote
When choosing the products or services to promote, you shouldn't just pick anything. It would be better if the goods and services you choose are relevant to your niche in some way. This will ensure consistency in your site and brand.
Do your own research about the offerings, and if possible, avail and try it for yourself. By doing so, you will be able to provide real feedback and manage to give accurate and thorough information on what you're trying to sell. Providing proof that you actually tried it will also attract potential customers and boost your trustworthiness.
Obviously, you should only recommend good products to consumers. Always keep in mind that these people who visit your site rely (at a certain degree) on your product reviews when making a purchase decision. It is absolutely not worth it to stain your credibility by recommending a mediocre or ineffective product or service.
Be honest and try to stay objective. Feel free to share not only what you like about a particular product or service, but also what you don't like about it. This will allow you to manage the expectations of consumers and will differentiate you from other affiliate marketers who appear like a scam because they write overly positive reviews just to sell the offerings and earn a commission.
By implementing honest practices when it comes to your affiliate marketing efforts, you will be able to connect with your audience more effectively and bolster online trust for your site. Before long, your website or blog will be their go-to spot for service and product reviews. Your audience will also grow and you will most likely have more sales and referrals.
Using Videos in Affiliate Marketing
Many people prefer watching videos than reading. Hence, using videos for your affiliate marketing efforts can be an effective way to boost your commissions. You can record yourself unboxing a product and detailing its features. You can also create videos wherein you try out a service or product and then share your experience. Through video marketing, you can easily increase your traffic.
Final Thoughts
Contrary to common belief, affiliate marketing is not an extremely easy way to earn money. It is often marketed as an effortless means to profit even while you sleep. While that may be partly true because the internet operates 24/7 and the posts you created will be there forever, you still need to work hard in your affiliate marketing efforts to actually earn even while you sleep.
You need to develop informative and engaging content about various offerings and promote them through your website, blogs, and social media accounts. For your efforts to be more effective, you also need to ensure that your site and blogs have high levels of traffic and good ranking—hence the need for SEO.
If you need the help of experienced professionals to develop top quality websites and content, overhaul your existing website and blogs, as well as implement effective SEO and digital marketing strategies, contact Infinit3solutions today and allow us to extend all the assistance you need to be a rockstar affiliate marketer!
With our comprehensive and reasonably-priced offerings, we can be your one-stop shop for all your web services needs!